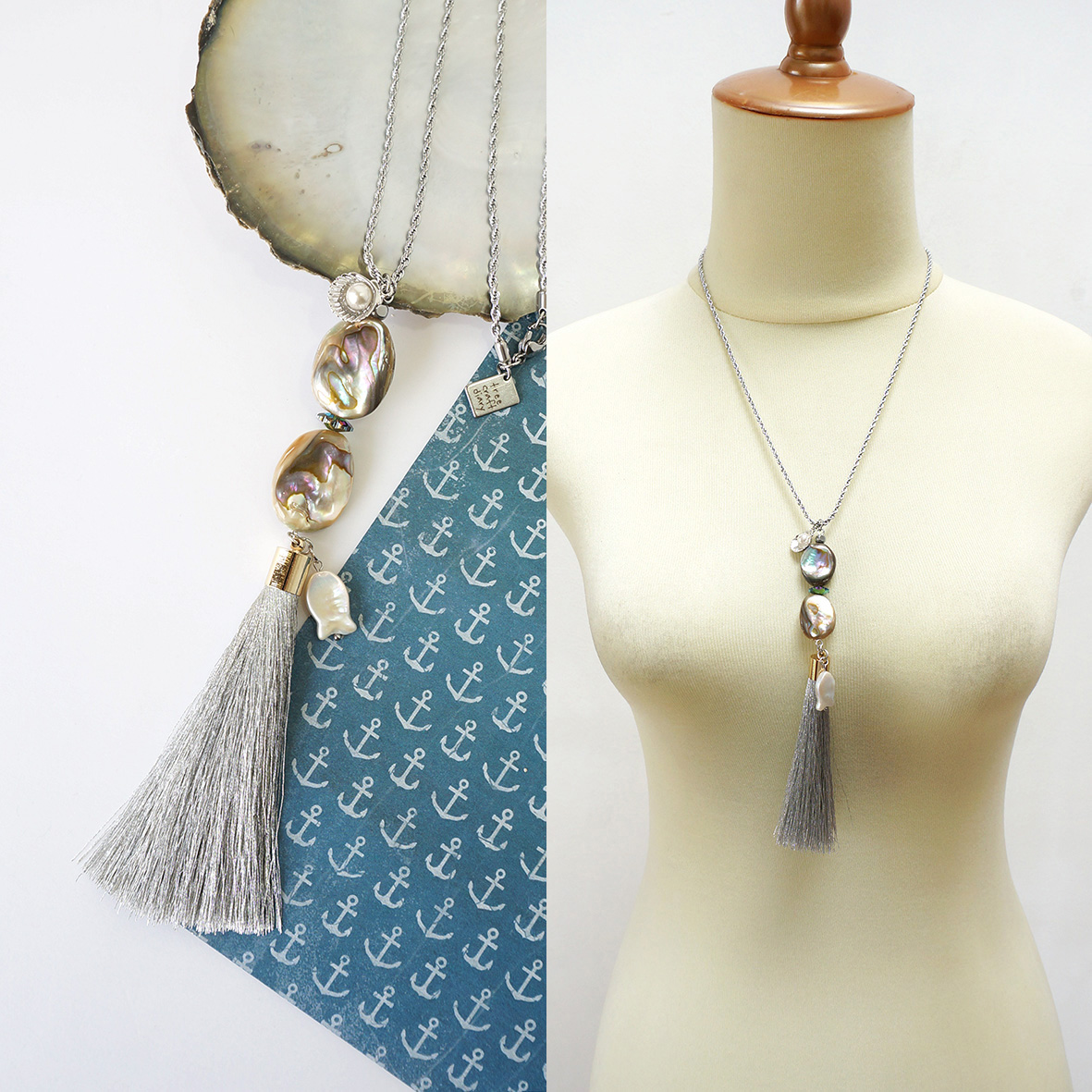 Shellish Necklace
"Every seashell has a story"..
These two stacking Abalone Shells intermixed with a Swarovski crystal in between have luminous glowing appearance. A shell charm on top, and as addition, a cute fish shaped Pearl hangs alongside extra long silver tassel. This absolute fashionable style necklace will leave you breathless and others envious!

- Total pendant height with tassel: 6 1/3" (16 cm)
- Necklace chain length: 22" (55 cm)
- Stainless steel chain
- Stainless steel lobster clasp closure
GEM FACTS: Abalone Shell holds the energy of the ocean, bringing strong healing and soothing energy. Carrying it with you allows you to remain connected to the ocean's energy, even when you are on land.