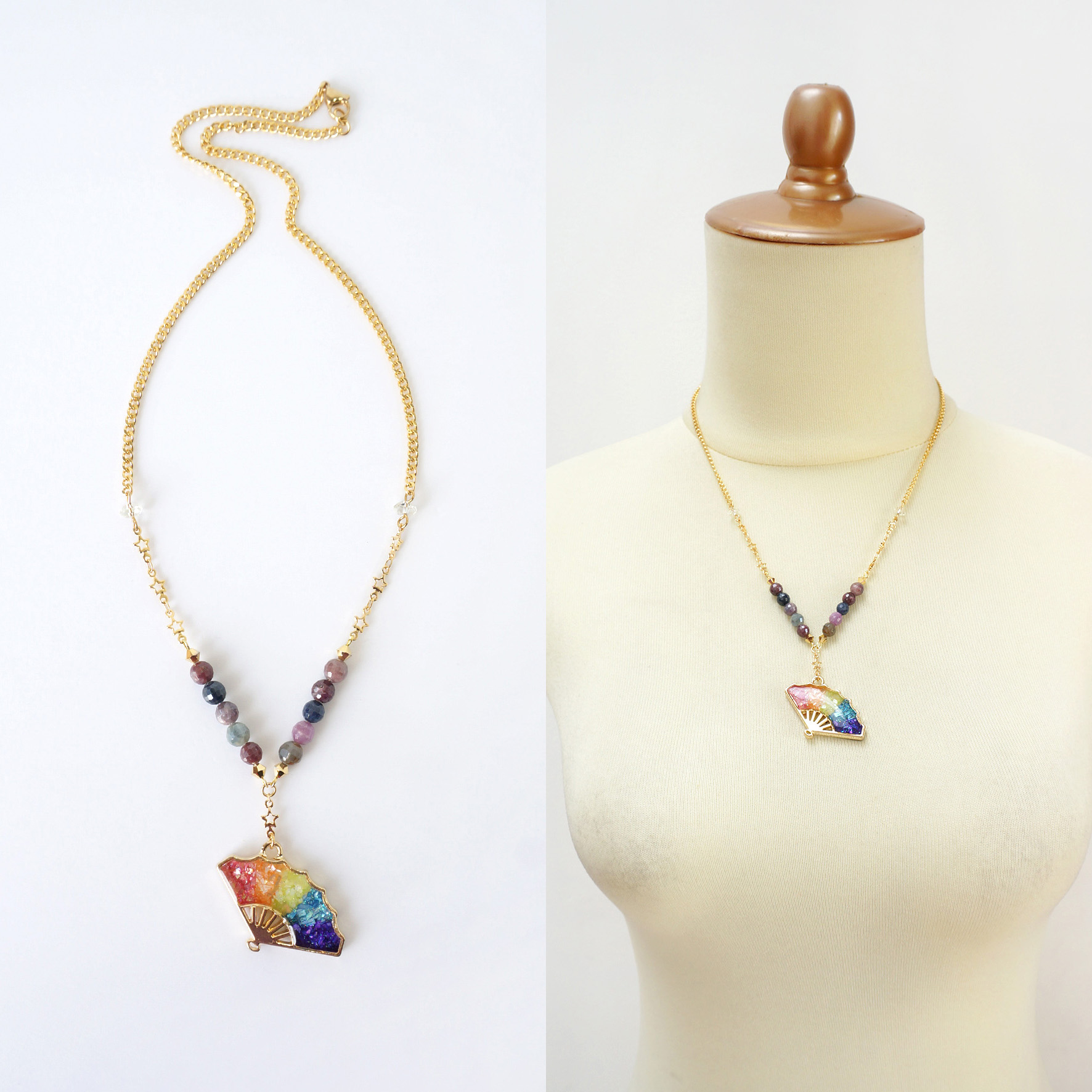 Shanghai Necklace
New favorite necklace crafted from natural rainbow Sapphire gem beads featuring glittery colorful fan pendant. An eye-catching jewelry accessories that only draws more attention to your sparkle!

- Fan pendant size: 3.3 cm (H)
- Necklace length: 20" (50 cm)
- Gold tone stainless steel chain
- Gold tone stainless steel lobster clasp closure
GEM FACTS: Sapphire is known as the "Stone of Wisdom". It brings lightness and joy and expands intuitive knowledge, guiding one toward the fulfillment of their dreams and desires. It helps one stay on the spiritual path and speaks their truth. It's said to heal the eyes, calm and detox the body and remove stress.

P.S. Sapphire is the official birthstone of September.
Find out your birthstone in Birthstone Guide page.