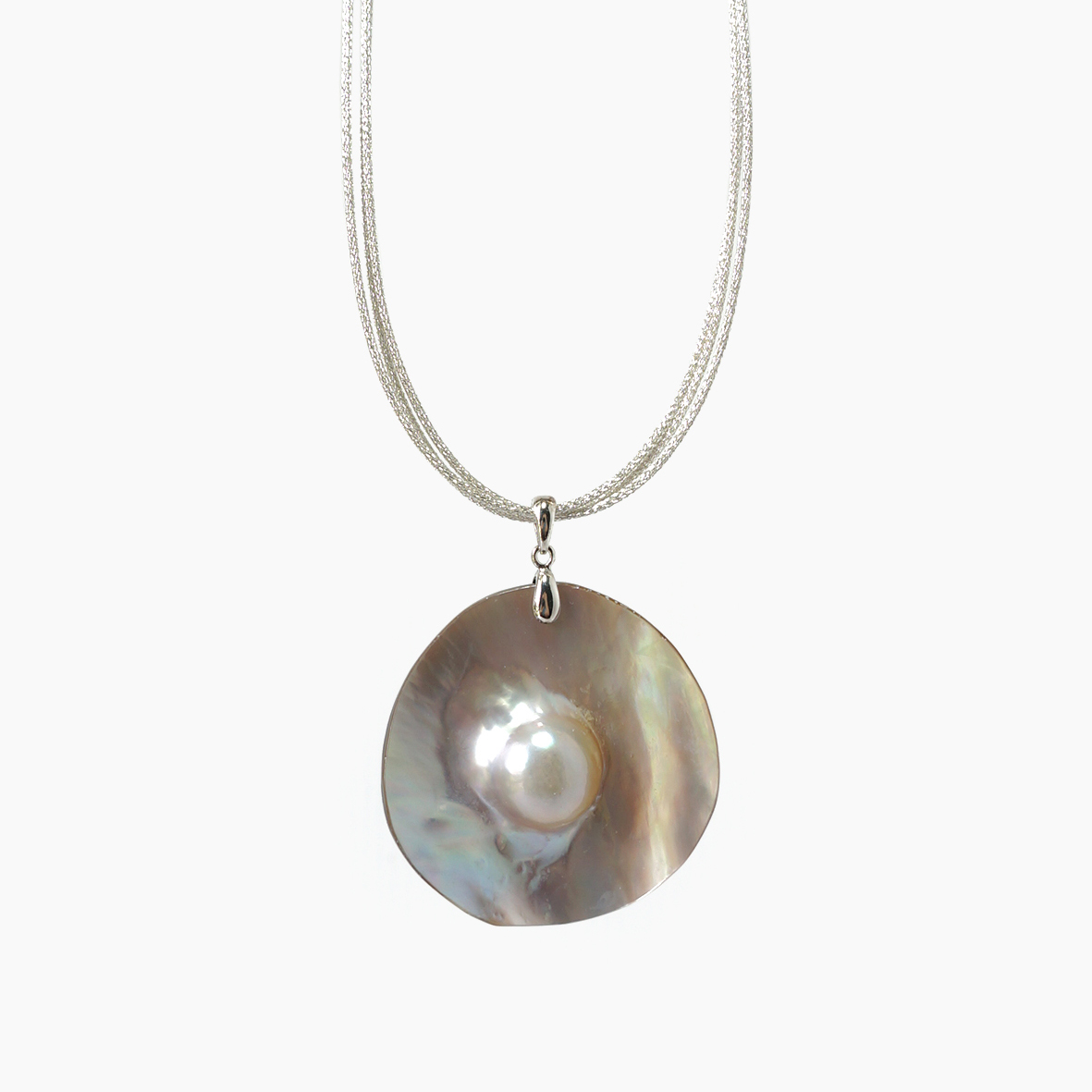 Pluto Necklace
The most unique piece especially if you're a pearl lover! Look how awesome is that round shell skin that holds the pearl naturally. With additional baroque pearl at the end of the extender link, this necklace is ready-to-wear on snow white color metallic silk 3-layers cord.

- Pendant size: around 4 cm diameter
- Necklace cord length: 18" (45 cm), with 2" (5 cm) extender link
- Snow white color metallic silk 3-layers cord
- 925 Sterling silver lobster clasp closure
GEM FACTS: Pearl is the "Stone of Sincerity". Although formed from an oyster, it signifies purity, faith and spiritual guidance. Pearls enhance loyalty and bring sincerity. It relieves digestive conditions, increases fertility and ease childbirth.

P.S. Pearl is the official birthstone of June.
Find out your birthstone in Birthstone Guide page.