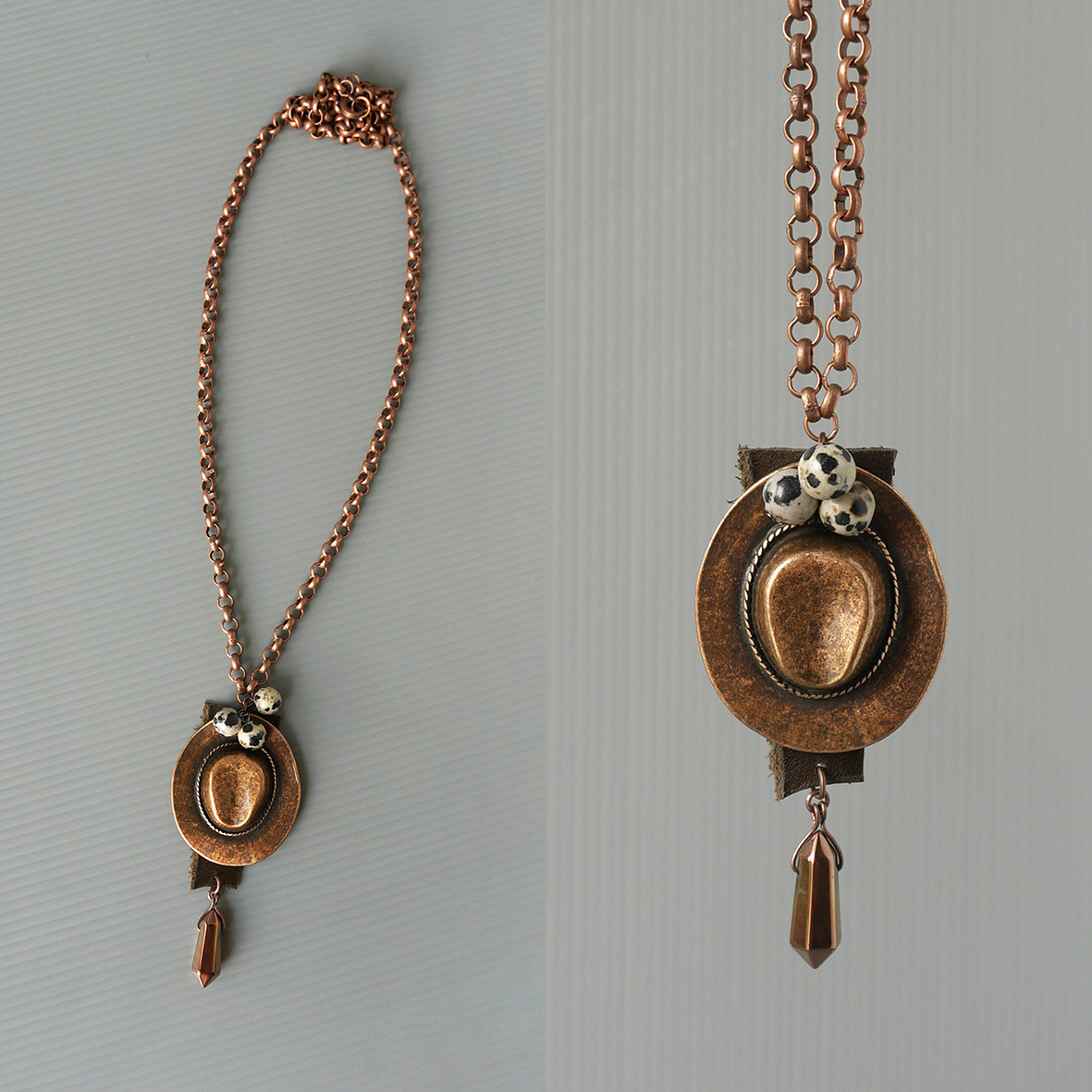 Cowboy-field Necklace
"Cowboys need nothin' more than a hat, horse, and the will to ride"..
A cowboy hat necklace crafted with raw genuine leather at the back, bullet-shaped Hematite stone and a few of Dalmatian stone beads on top. Isn't it handsome?

- Cowboy hat size: 4 x 4.5 cm
- Necklace chain length: 28" (72 cm)
- Antique copper rolo chain
- Lobster clasp closure
- Only one available -
GEM FACTS: Hematite is known as "The Stone of the Mind". It helps free self-limiting concepts within the mind, enhancing memory and encouraging creative thinking. Calibrating the Ying-Yang energies within the body and mind Hematite attracts peace, happiness and a loving relationship. It protects the body from electro-magnetic field interferences such as computers and electrical appliances.