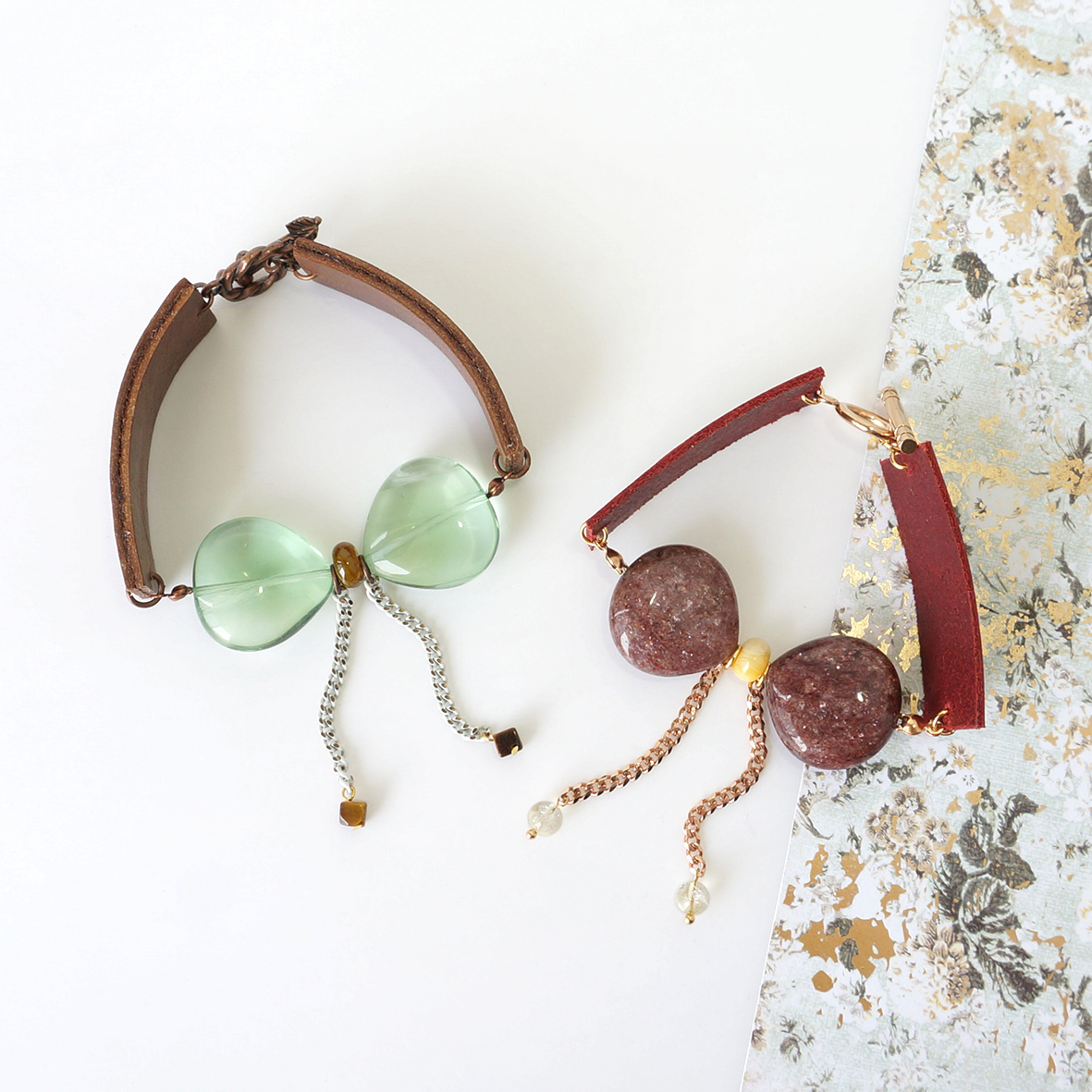 Pita Leather Bracelet
"Pita" means "Ribbon"
How unique these ribbon-like bracelets! There are two options to choose: green Fluorite with brown textured leather, and reddish brown Muscovite with wine red leather. Both bold profiles create unique one-of-a-kind accessories to your style!

- Each stone size: 2.3 cm across
- Leather strap width: 1.8 cm , thickness: 3 mm (for Fluorite) 1.5 mm (for Muscovite)
- Toggle clasp closure

◆ Check this guide on how to choose your bracelet size.