Explore Prague
There is a Chinese idiom "休息是為了走更長的路" which means: "Taking a break is for accomplishing a longer journey".. 💃💃
So this year as well, I took a two-week solo holiday went to 4 beautiful cities in Europe: Prague - Salzburg - Vienna - Budapest 🛫
Let's discover my first stop: Prague - the capital and the largest city in Czech Republic. Once I arrived at the airport, I purchased a 3 Days Prague Card. It is a sightseeing pass which gives you an outstanding way to explore everything the city has to offer with free entry to major attractions. Because of jet lag, I woke up early the next morning and started exploring the city center. I hop on the free bus city tour and went up to Prague Castle.
Prague Castle and its surrounding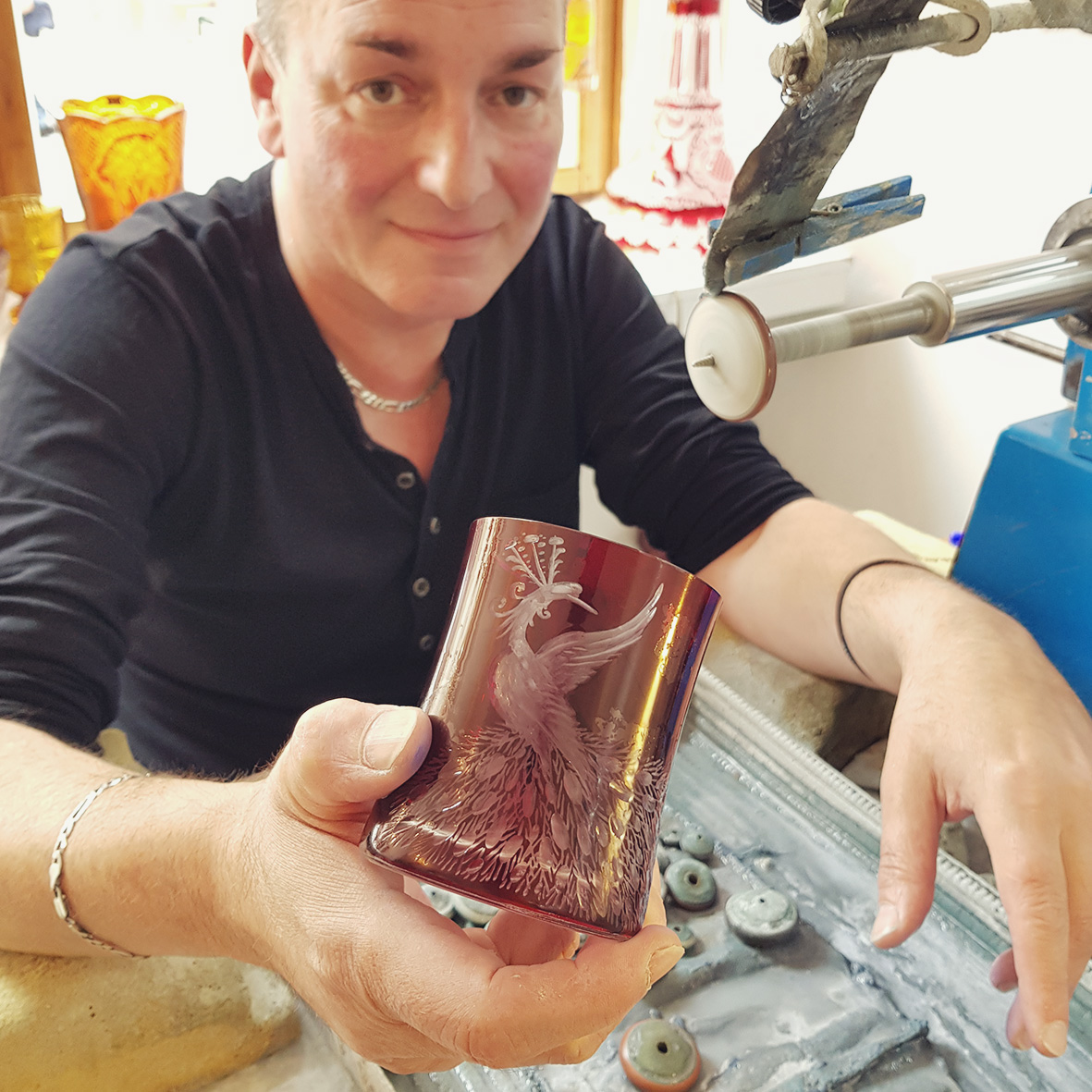 One of must-visit places in Prague is of course... the castle! I got my ticket which includes St. Vitus Cathedral, Old Royal Palace, St. George's Basilica, Golden Lane (my favorite!), Daliborka Tower, and a nice view overlooking Prague city. After spending the whole afternoon strolling around castle area, I walked down to Charles Bridge (Karlův most), the famous historic bridge that crosses the Vltava river in Prague. It was a pouring day, yet beautiful views on both sides the bridge are still mesmerizing!
Not far from Charles Bridge, there is Bohemian Garnet Museum. Of course, I wouldn't miss it! I'm very happy to spend some time here to learn something new about Garnet - the January birthstone. The red wine color of Czech Garnets are indeed more vibrant than other Garnets in particular. Thank you very much Clodi for your detail explanation and superb service! You're my first friend in Prague! =D
The next morning, I took the funicular up to Petřín Hill for some fresh air. There are Petřín Lookout Tower - mini size (five times smaller) Eiffel Tower, Mirror Maze, Astronomical Observatory and many gardens in this area.
The most popular tourist spot in Prague is the Old Town Square. There are many cafes around, the chocolate museum, souvenir shops, etc. I took these bird's eye view pictures from the tower's viewing gallery at the Old Town Hall - a historical seat of Prague's municipal government. Inside the building, we can tour the chapel and state rooms.
I decided to visit the zoo since I have one more day to spend in Prague. To my surprise, there is an Indonesia pavilion introduces our species and moreover, it is located near the entrance. Suddenly I feel proud being an Indonesian.. haha! And hey a Czech beer while strolling inside the zoo? Not a bad idea~ 🍺😆
If it weren't because of Prague Card, I would not have this precious chance to visit so many museums, zoo, and rode all the convenient public transportation in the city.
Other galleries and museums that I visited: The National Gallery in Prague, The National Museum (Národní muzeum), The City of Prague Museum, Jewish Museum, Lapidarium, Vyšehrad Castle, etc.
Found a stall selling raw stones and crystals while strolling around Jewish Museum. Can't hold myself not to purchase! Teehee.. 😁 looks like my collection is getting bigger after this trip!